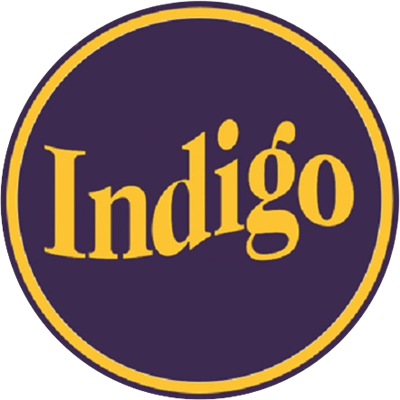 Indigo Property has developed an exceptional reputation locally as the "go to" agent for specialist advice; from assistance with problem tenancies to renovations to almost anything that may help to maximise the return on your property investment.
Unlike larger agencies, our registered landlords benefit from an in-house knowledge of not only one, but two MARLA qualified and certified managers, available 6 days a week for one-on-one consultations to discuss and address your specific needs.
Rental Appraisal
Our agents are trained to discuss all areas of lettings in-depth with potential client landlords during the initial rental valuation, to ensure that any potential client is fully aware of their legal obligations as a landlord, as well as the agreement between us. As part of this service, which is free and without obligation, we aim to educate our prospective client landlords as well as advise, ensuring everything is covered. Due to their local knowledge, property expertise and system comparison tools at their disposal, our agents can give rental valuations during the consultation, and in some cases even suggest alternative rental options or markets that may better suit potential clients.
Marketing Your Property
Our property agents will market your property in branch across two branches to ensure your property gets the best possible exposure locally, and on the best-performing property portals, as this remains the main source of tenant leads.
In addition, all our letting agents work closely with the local area, which means they know the tenant demographic in detail, up-to-date employment and business trends, new investment opportunities as they break through, and have a vast network of specialist tenant markets (as in Local Housing Allowance, students or corporate lets). This means they truly understand what works best.
Prospective Tenants
Every tenant that enquires about a property to rent is registered onto our system and will receive alerts from us for the following 90 days for any properties that meet their criteria. For landlords, this means we have everything in place to make their listing available to hundreds of tenants, both in-house and on third-party portals, as soon as it is uploaded to our system.
All tenants that register with us can select to be notified by text or email when a suitable property becomes available, but because of our marketing software, we can ensure that every registered applicant will receive a notification of any property that meets their requirements as soon as it is uploaded, meaning no lead gets lost, and any property uploaded, gets applicant matched against all tenants registered instantly and they will all be notified, to create maximum advertising exposure.
Agreements and Documents
All of our tenancy legal agreements and letters are monitored and updated as and when any legal cases change or there are any law changes. This is to ensure that any tenancy agreements produced are always as up to date as they can be, to prevent any issues in the future or in court. At the point of tenant application being accepted, we start to build a fully comprehensive tenancy file. The end product should include inventories, credit checks, right to rent checks, EPCs, notices, Insurances, utility notifications, deposit information, declarations of service and safety certificates all kept within.
Rent Recovery Plus & Legal Protection
For landlords who require further security, we can purchase a Rent Recovery Plus product via market leading tenant referencing firms HomeLet, or Vouch Referencing.
Deposits
As members of the official TDS scheme, we handle all the registration of deposits for you, whilst also ensuring legal compliance with The Deregulation Act October 2015. We also negotiate with your tenant regarding the return of deposit funds, plus any deductions as necessary to return your property to its original condition should it be necessary.
Maintenance & Repairs
In the event that maintenance or repairs are required, we inform you and either give you the opportunity to undertake the work of your own accord or via our own designated contractors. Strict accreditation checks are carried out on all contractors who are deployed by Indigo Property in all areas. By our ruling, all contractors have to carry current and relevant certifications and Public Liability Insurances cover to ensure your protection.
We are able to offer bespoke services depending on Landlord requirements and would be happy to hear from you soon to discuss your needs.