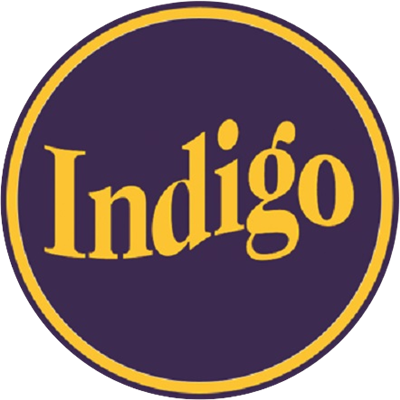 Privacy Policy
Privacy Policy
The Data Protection Act 2018 (DPA 2018) sets out the data protection frame work in the UK and incorporates the Regulation (UK) 2016/679 (General Data Protection Regulation, 'GDPR') into national law. Its purpose is to protect the 'rights and freedoms' of natural persons (living individual), and to ensure that personal data is not processed without their knowledge, and wherever possible, that it is processed with their consent.
Indigo Property Management Ltd. ICO Z9452591 is defined as a data controller under the DPA 2018 and the UK GDPR and therefore has a legal duty to protect any information we collect from you. We use appropriate technologies to safeguard your details and keep to strict security standards to prevent unauthorised access to it
Indigo Property Management Ltd. is committed to protecting and respecting your privacy and complying with The Data Protection Act 1998 and the UK General Protection Regulation (GDPR). This policy sets out the basis on which any personal data that we collect from you, or that you provide to us, will be processed. Please review this policy carefully to understand our views and practises regarding your personal data and how it will be treated.

The Indigo Property Management Ltd. head office can be found at :

19 Wellington Street,
Woolwich,
London,
SE18 6PQ
Contact number: 020 8317 4550
Information We May Collect From You.
When you fill out and submit forms either in person in one of our offices or on our website (www.indigoproperty.com), such as registration, contact or viewing/ valuation request forms, or contact us through email or 'phone, then you may provide us with personal information. This information may include:


Name

Gender

Residential status – including present and past addresses

Date of birth

Marital status

Dependant information

National Insurance number

Employment history – including current and former employer information

Copies of identification

Financial information – such as salary and bank details

Contact information

Third party contact information

Online identifier information
When you visit our website we may collect technical information from you such as your IP address, browser and version, along with analytic information about your visit, such as the full Uniform Resource Locators (URL) clickstream to, through and from the website and time spent on each page. This information is anonymous and cannot be used to personally identify you. We may use direct information to engage in data analysis, data matching and profiling activities for a variety of purposes including, but not limited to:
Business conduct

Investigation and identification of fraud

Anti-money laundering

Tax reporting
On occasion, for example if you apply for a job with us, we may also collect and process special category and criminal offence data, including, but not limited to:

Health and medical history

Ethnicity and race

Criminal offences/ convictions

Child data
Uses Made of the Information.

We use the information held about you in the following ways:
We will use this information to help us:
Carryout our obligations arising from any contracts entered into between you and us and to provide you with the information and services that you request from us.

Send you details of any properties/ tenants that match your criteria.

Notify you of any changes to our service which may affect you.

Ensure that our website is presented in the most effective way for you and the device you are using to access it.

Administer our website, and for internal operations, including troubleshooting, data analysis, testing, research, statistical and survey purposes.

Improve the way content on our website is presented to you and the device you are using to access it.

Keep our website safe and secure.
Disclosure of Your Information.

We may also share your information with the following third parties:
Suppliers and sub contactors for the performance of any contract we enter into with them or you.

Landlords

Insurance companies

Formally contracted service providers for:

Hosting Data centres, Infrastructure and Applications development and support

Analytics and search engine providers that assist us in the improvement and optimisation of our website.

Cloud services

Councils, local authorities and health and care providers

Water and other utility companies

Law firms and EPC providers

Credit agencies

Land Registry Office

Her Majesty's Revenue and Customs (HMRC)

Relevant regulatory bodies and authorities
We will always treat your personal information with the utmost respect and never sell or share it with other organisations other than those necessary for us to conduct our business with you.
Where We Store Your Personal Data.
The data we collect from you will be transferred to, and stored at, a destination within the European Economic Area, (EEA). No data is held on our local network.
Any paper data is held securely at our head office.
All staff who handle your personal data have a responsibility to protect it in accordance with the law and are aware of the regulations surrounding the use of personal data.
Access to where your data is stored on the cloud is protected by password. The Data Centres where your information is held have their own privacy policies.
Unfortunately, the transmission of information via the internet is not completely secure. Although we will implement measures to protect your personal data, we cannot guarantee the security of your data transmitted tom our site: consequently, please note that we do not accept any responsibility for any risks in transmission of data (to the extent that such liability can be lawfully excluded). Once we have received your information, we will use procedures and security features to seek to prevent unauthorised access.
Retention.
We will retain your Personal Data for the period necessary to fulfil the purposes outlined in this Privacy Policy unless a longer retention period is required or permitted by law.
Your Rights.
You have the right of Access to all the data we hold about you
You have the right of rectification and ask us to correct any mistakes in your personal information.
You have the right, in certain situations, to tell us to delete all the information we hold about you.
You have the right to object to your personal information being processed for direct marketing, including profiling, and, on occasion to our continued use of your personal information in the course of our legitimate interests.
You have the right to opt-in to marketing and to subsequently ask us not to process your personal data for marketing purposes. You can opt-in to marketing by checking certain boxes on appropriate forms which we use to collect your data.
You can exercise your rights at any time by contacting us at customerservice@indigoproperty.com or by writing to us at;
DPO Indigo Property Management Ltd.
19 Wellington Street,
Woolwich,
London,
SE18 6PQ.
Our website may, from time to time, contain links to and from the websites of our partner networks, advertisers and affiliates. If you follow a link to any of these websites, please note that these websites have their own privacy policies and that we do not accept any responsibility or liability for these policies. Please check these policies before you submit any personal data to those third party websites.
Access to Information.
The Act gives you the right to access information held about you. Your right of access can be exercised in accordance with the Act.
Changes to Our Privacy Policy.
Any changes which we make to our privacy policy in the future will be posted on this page and, where appropriate, notified to you by email. We encourage you to periodically review this policy for the latest information on our privacy practises.
Contact.
If you have any questions, comments and requests regarding this privacy policy, please contact us at customerservice@indigoproperty.com
You can also complain to the Information Commissioner's Office who is the UK supervisory authority for data protection issues.
Wycliffe House
Water Lane
Wilmslow
Cheshire
SK9 5AF
Helpline number: 0303 123 1113

Updated: 28-09-2023